Lizzy Hawker - Race Director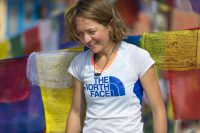 The Ultra Tour de Monte Rosa is presented by Lizzy Hawker, five-time winner of The North Face Ultra Trail du Mont Blanc and an athlete on The North Face global team.
Lizzy has explored these trails of the Monte Rosa and Matterhorn extensively and is passionately convinced that they are some of the most magnificent trails in the alps. She has founded UTMR to give people an opportunity to explore these wonderful paths, and to experience the value of challenging themselves within the context of an ultra distance race. Her hope is to create a unique and beautiful race that will have the power to unite runners, volunteers, communities and supporters in an experience that becomes so much more than just the race itself.
Richard Bull - Director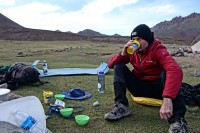 Richard Bull is an Engineer turned Race Director who is based out of Kathmandu, Nepal. He organises two popular high-altitude multi-day races in the Manaslu and Mustang regions, and three single stage ultra races in the Kathmandu Valley. He is a passionate trail runner himself, and founded Trail Running Nepal , which aims to develop trail running in Nepal, encourage local participation and to support Nepali trail running athletes.
Information to follow.
No race can exist without the generous support of its magnificent volunteers. If you would like to help us please don't hesitate to get in touch. We would love to hear from you.