Some of the most magnificent trails in the Alps are the höhenwege of the Swiss Valais/Wallis. Wild alpine trails traversing high above the valley floor, holding you captive to the power of the 4000m summits all around. These are some of the best trails we've run in the Alps, and that's saying something!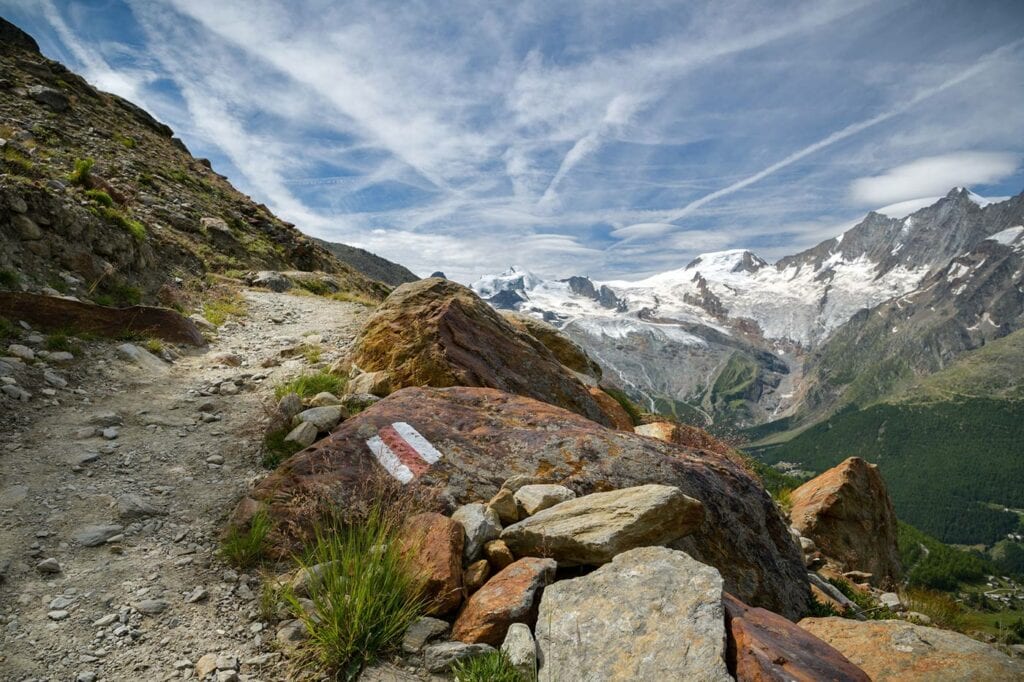 Race details

The 106 km race starts and finishes in Grächen, Switzerland.

Registration: 16:00 to 19:00 Thursday 1 September, Grächen Dorfplatz
Start: 14.00h Friday 2 September 2022 from Grächen Dorfplatz
Distance: 106 km
Ascent: 6,912m
Time Limit: 30 hours
First finishers expected in Grächen ~5am on Saturday 3 September.
You will be supported with ~9 checkpoints, with hot food and resting facilities available at specific locations. We will also provide you with 1 UTMR dropbags which will be transported to a dedicated checkpoint, and then returned to Grachen for your collection post-race.
Please note: you will be required to carry the obligatory equipment. In addition, we will have a Covid Protection Concept in place with additional conditions to ensure you have a safe race. We will notify you of all regulations by email in August. Thank you for your cooperation.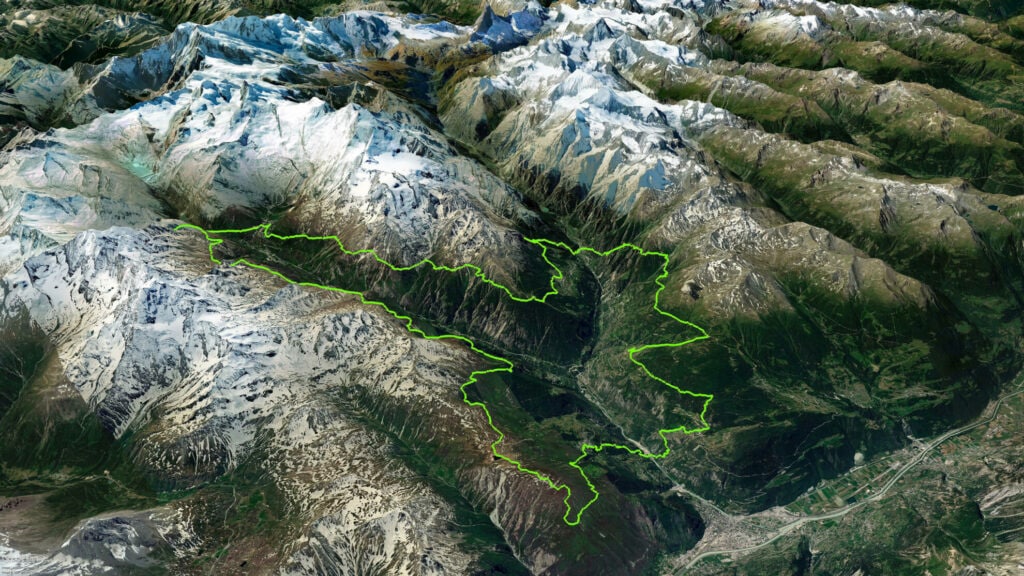 Provisional 100 km route map PDF
Provisional 100 km route GPX file
Provisional 100 km route KML file

Route description
You start running with gentle forest trails alongside the wasserleitungen before a sharp descent to St Niklaus. From here you climb to the delightful hamlet of Jungen and the höhenweg takes you high above the valley floor towards the Rhone valley. You pass through two delightful traditional Walliser villages of Törbel and Zeneggen before a sharp descent to cross the Vispa river. A long climb through Visperterminen to the Gibidumpass puts you right onto the magnificent Gsponer Höhenweg. A mixture of ancient pine forests, with rich alpine flora, and rocky sections leads you south towards Kreuzboden and the Weissmieshütte from where a beautifully panoramic trail takes you to Almagelleralp. With a gentle descent to Saas Almagell and a rising trail to Saas Fee you cross to the other side of the Saastal. Now the Balfrin Höhenweg leads you from Saas Fee to Hannigalp, it is never really technical or exposed, but if you are not accustomed to thin alpine trails this will require concentration in places. One last descent through pine forests and we'll be waiting for you in the Dorfplatz in Grächen.
This is alpine terrain, with some long wild sections, and you must be able to look after yourself in all conditions.
Bold, beautiful and brutal. Still wild, still challenging – good luck and have a great race!