This is the information for you to complete your pre-registration for the 2024 Stage Race.
Please read carefully and then complete the pre-registration form linked at the bottom of this page.
The course was challenging but the scenery was even more rewarding.
I loved the intimacy of UTMR, the opportunity to meet new people, and share the trails with them for three days….

Team Scott. 2nd Female, 2016 Stage Race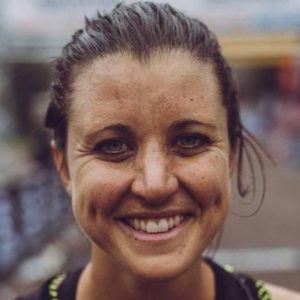 Registration Information
This is a tough and challenging long distance race on high alpine trails. We want you to have fun and enjoy your journey so we need to check that you do have sufficient experience to cope with the demands of the terrain and to look after yourself under all possible conditions.
Selection will be made on a first come first served basis, subject to having the necessary experience (see below). The organisation will reserve a few wild card places to be allocated at its discretion.
Required experience
completion of a multi-stage race on mountain terrain
OR completion of a marathon on alpine terrain (with up to +2,000m ascent) within 8 hours
AND mountain experience such that you can convince us you can cope with the demands of the terrain and look after yourself under all possible conditions and still have some fun
Registration cost
Fee: 850 euros
The registration fee includes:
3 nights half-board accommodation in Zermatt, Gressoney and Macugnaga – shared room and including evening meal, breakfast
Transfer of baggage (one bag of 65 litres / 15kg only) from start to finish of each race stage
Start number and race chip (official timekeeping)
GPS tracking for security
Awesome race t-shirt
A strong and spacious UTMR branded 65 litre duffel bag to use to transport your clothing and equipment for the 4-stage race
Checkpoints offering refreshment (food and drink)
Finisher's gift (for official finishers of the Stage Race)
Race registration and equipment check
Race registration will take place in Grächen on Tuesday 3 September between 15:00h and 19:30h. This is mandatory.
Your race number and timing chip will be given to you on:
presentation of photographic ID (passport, identity card)
check of obligatory equipment
Finalised race information and schedule
Detailed, finalised information about the race will be available by 1st August
Final route information, gps and profile
Checkpoint locations, time barriers and services (food, drink, first aid)
Day-to-day race schedule
Insurance
Each race participant must have personal accident insurance sufficient to cover the cost of evacuation in Italy and Switzerland. The insurance policy must be valid at least for the duration of the race.
N.B. Helicopter evacuations in Italy and Switzerland are not free of charge. The choice of evacuation will depend exclusively on the organisation which will prioritise the participant's security.
It is advised that you also take out a normal travel insurance to cover cancellation of accommodation / shuttle etc.
Cancellation
Please read our cancellation policy carefully before registering. We strongly recommend purchasing a travel insurance policy to cover you if you must withdraw from the race. Thank you.
Cancellation Policy
Travel and Accommodation
The Stage Race starts and finishes in Grächen, a beautiful small village at 1600m above the Mattertal. See our information pages for help with accommodation and travel.
Information about travel and bus shuttles
Information about accommodation in Grächen
Rules and terms
Please read the regulations and terms and conditions. On submission of your registration form you confirm that you have read, understood and accepted.
Regulations
Terms and conditions