Back in 2018, Roman Evarts was a UTMB Podium Finisher and then he chose the 2019 UTMR 100 mile ultra trail for his 'next big challenge'. Of course in 2019 the weather gods intervened and the race was halted in Gressoney, around the halfway mark. He says he is 'stoked' to return and finally do the full loop around Monte Rosa!
Alternative to UTMB
Back in 2019, here's what Roman Evarts said about the chance to run UTMR, " The UTMR 100 miler has been on my radar for couple of years. I know the area and have been on some parts of the course, but never had an opportunity to have a see how the whole loop around Monte Rosa looks. The awesomeness of the area, and the right proportion of the miles vs elevation gain, was the indication for me to enter without any doubts. For anyone who missed the UTMB lottery, this is a great, but hard, alternative."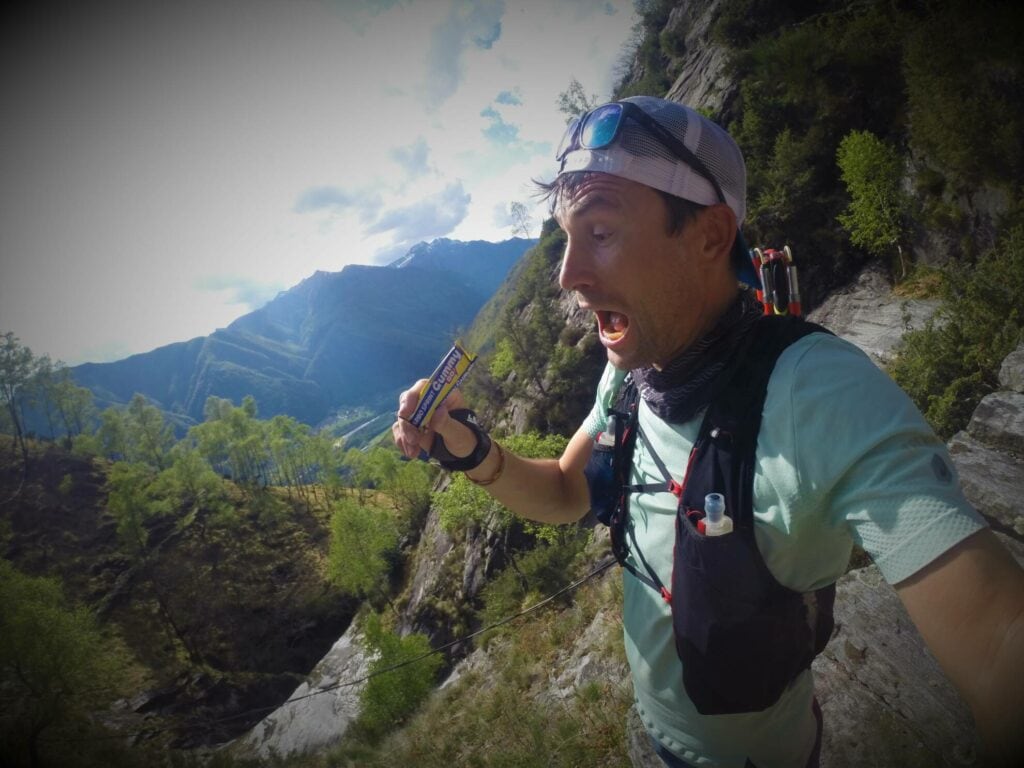 Running UTMR
So to 2021! We asked Roman a few questions, given his experience of the first half of the UTMR course already, whose answers will hopefully benefit those running UTMR in 2021.
Q. Can you remember how you first heard of UTMR, or what attracted you to the UTMR challenge?
Once I met Richard Bull at the streets of Kathmandu and he tried to convince me that UTMR is the best race in the world. "Organising is just the best", he said. "Ok", I answered. 
Q. What aspect of the race (or parts of the course) are you looking forward to?
The glacier after Zermatt brings back good memories from 2019 edition. I liked the vibes and energy of all involved. Looking forward to it!
Q. Will you be training this year with UTMR specifically in mind or just keeping in form through racing?
Yes, I will keep my eyes on UTMR as my goal race of 2021. Maybe it will be the only race I take on this year. Or no racing at all if corona says so.
Q. Does Pizza work for you at checkpoints? What do you rely on to keep you going?
Pizza is that thing that always pop up in my mind when things are getting tough out there. But in reality I never tried pizza at the checkpoints. I am more a coke and banana person if I am not really ready for the race. If I am ready for the race it means I was rich enough to spend those 200EUR on enough gels to rely on them during the race. Yes, sometimes for me it can be about 70 gels in 24 hr. Absolutely delicious!
Q. Do you have any secret tips to share with other runners that you've learned over the years, which increase your chance of finishing?
If you nailed your eating strategy you most likely will get to the finish line on condition that your mental game is spot on. How fast depends simply on your physical state. You have to find a food you like to eat during the race. You have to figure out the amount of this food per hour you need to keep you going. And you have to train your stomach to digest that food during exercising.
You can be creative: 'fish n chips' might work as well if you can manage to take in the right quantity at the right time. Some sport specific nutrition makes life little bit easier; but you still have to use them A LOT in your preparation runs in order to adapt your energy input/output systems to make sure that the product will be harmless for you during the race. With the mental game it is difficult. If you have more experience it's always easier to get over disastrous race moments! If you don't have enough experience then be enthusiastic about getting your experience through prolonged discomfort. Physical-wise: love yourself. Don't push too hard!
Q. Do you talk to yourself a lot when the going gets tough? What do you find helps keep you going when it's feeling very tough?
I am not really talking to myself – talking to a boring person as myself is a bad idea during those low patches. The worst thing can happen  – you get some music stuck in your head and you are repeating that song again and again. In my case it's usually some random Russian pop from the 90's. Even – as everyone knows – its the best music ever its still very hard to run in that repeating tape situation.
The thing makes my motivation high: I know for sure that other runners are probably having the same issues – and who knows how big their pain is if the music of their brain's random choice is some brutal DubStep. Translating for any people who are not that familiar with that type of music: everyone suffers. Be the one who suffers less! Yes, you are always getting over it (if you keep on eating your fish 'n' chips as mentioned above).
See you in September!
See you then, Roman, best of luck with the gel consumption training!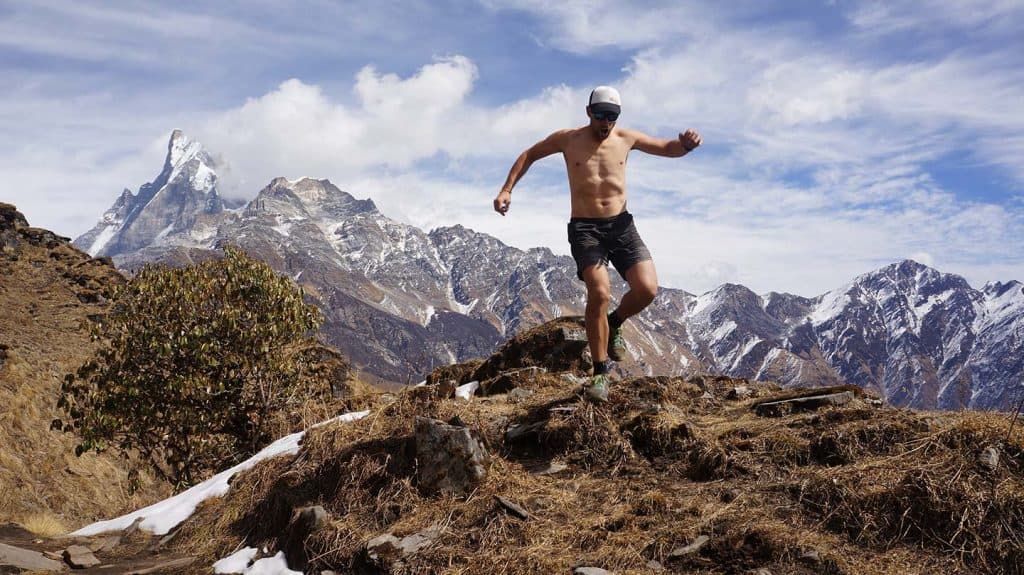 Find Roman Evarts on Facebook.