This route has again been updated and the new GPS track for the Europaweg 2021 is here.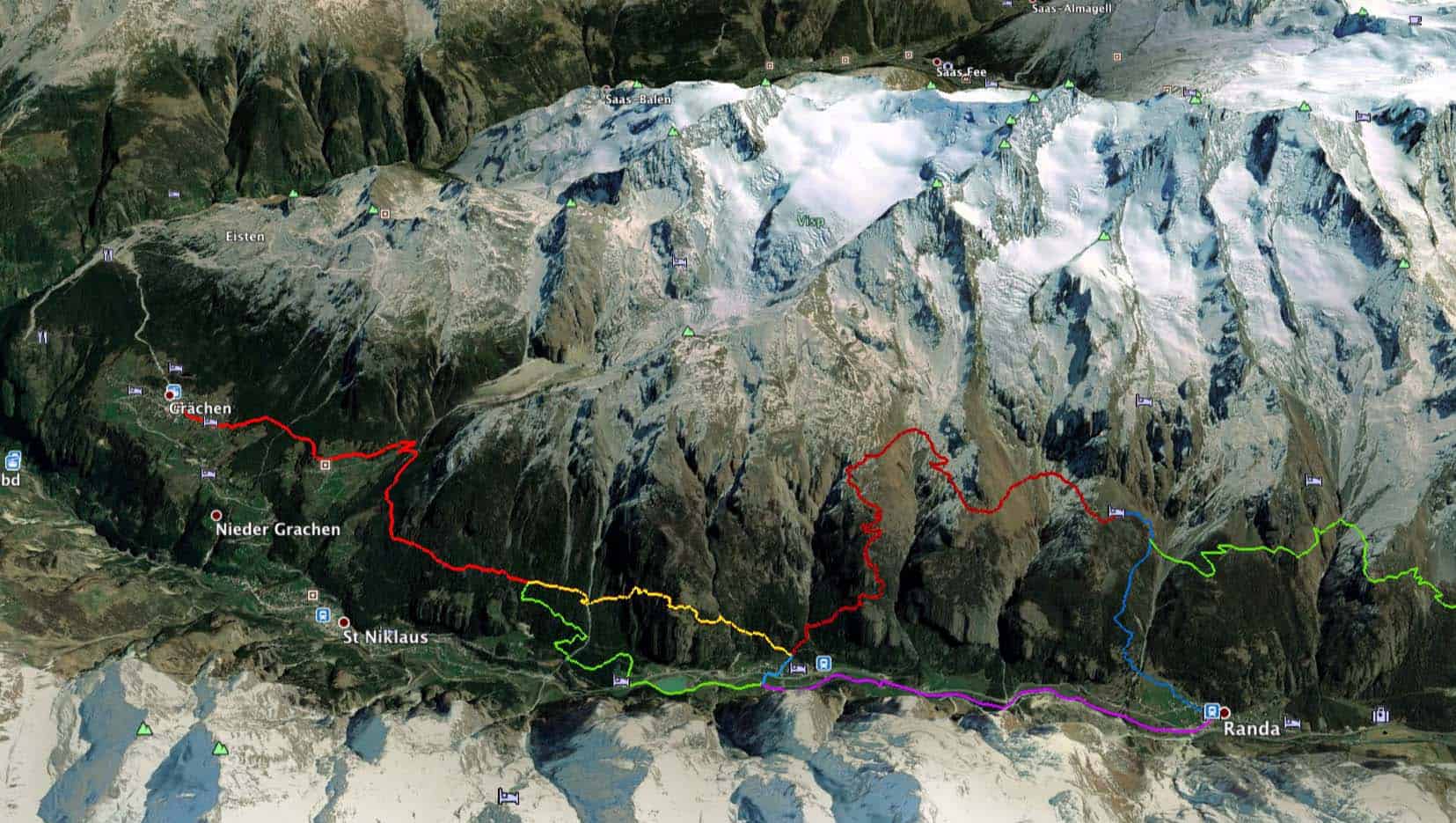 https://www.graechenberglauf.ch/europaweg/
The Europaweg from Grächen to Europahütte has changed since August 2018. A new route has been opened in June 2019.
The new route has two variants, one harder, one easier.
All of the following information is for reference only and comes with no guarantee!
Variant one
First walk out of Grachen to the south on the way to Herbriggen.
It's pleasant to walk along the Wasserleitungen rather than the paved road / path to Gasenried. As you approach Mattsand, you have the choice to follow the variant one or two.
Variant one takes considerable effort. The trail is quite narrow, with a lot of up and down, before it starts climbing steeply (1300m) to reach the old Europaweg route with great views. In July and early August, there are water sources on the route.
Variant two
Variant two adds a pleasant flat x on the valley floor! You can make good progress on easy flat trails while enjoying the splendour of the valley around you.
The climb from Randa to Europahütte is about 900m on a well made and well marked trail. It is easier than variant one. It misses some of the views and the high mountain feel of the old Europaweg, but the views from the terrace of the Europahütte remain exceptional.
See https://www.graechenberglauf.ch/europaweg/ for more information including gps tracks.