We welcome Darcy Piceu to the 2021 Ultra Tour Monte Rosa to compete with Jasmin Paris, Roman Evarts, Tom Owens, Matthieu Girard and others!
Darcy has been running ultramarathons for 20 years and has completed over 103 ultra races. Some of her notable accomplishments include 3 time Hardrock 100 winner, 3 time Wasatch Front 100 winner, with additional first places finishes at Bighorn 100, Hurt 100, Angeles Crest 100, Rhonda Del Cims 170k, Javelina 100, Bigfoot 120, The Bear 100 and Cascade Crest 100. Darcy also holds the women's supported Fastest Known Time on the 211 mile John Muir Trail. When she's not running, Darcy loves to ski. She works as a Psychotherapist in Boulder, Colorado working with youth in the schools and has a private practice. Above all else, Darcy is a Mom to one incredible 12 year old daughter, Sophia.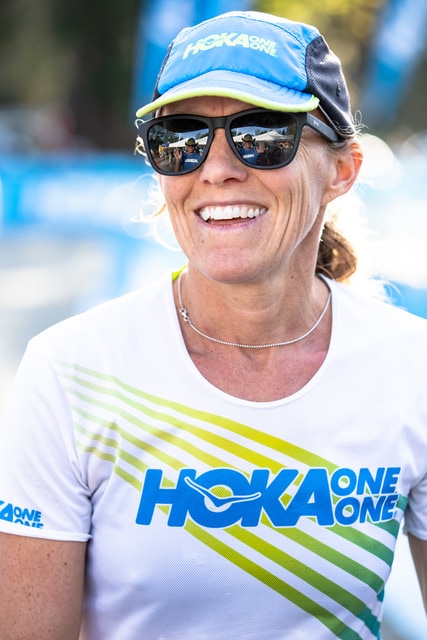 We asked her a few questions about why she'd like to try UTMR in 2021!
Q. Did someone recommend the race to you? If so, what did they say about it that made you look more into UTMR and what it was?
I've known about this 170 km ultra trail race for years and have wanted to run this course for quite some time. The timing hasn't worked for me in years past, but I'm over the moon to run the UTMR course this year! I imagine Lizzy's style of running and sense of adventure is similar to my own and cannot wait to see what she has created with this race!
Q. What aspect of the race (or parts of the course) are you looking forward to?
The mountain scenery! Just seeing new trails and the surrounding mountains is what I am looking forward to the most, AND sharing the trails with others in the running community.
Q. Will you be training this year with UTMR specifically in mind or just keeping in form through racing?
I will be training early and often this year leading up to other mountain courses (including Hardrock 100). I am hopeful that this training will be sufficient enough for UTMR as well.
Q. Does Pizza work for you at checkpoints? What do you rely on to keep you going?
Pizza is great! I also love potato chips and Coke.
Q. Do you have any secret tips to share with other runners that you've learned over the years, which increase your chance of finishing?
Have patience with yourself and know that you will have low points, but they are temporary. Eat and drink early and often!
Q. Do you talk to yourself a lot when the going gets tough? What do you find helps keep you going when it's feeling very tough?
YES! I talk to myself and give myself little pep talks along the way. Sometimes music can also help with boosting mood.
Good luck with your training and races this year Darcy and see you in September!