We are happy to welcome an elite runner, Marián Priadka, from the Slovak Ultra Trail Team to the 170 km UTMR! Here's what he has to say …..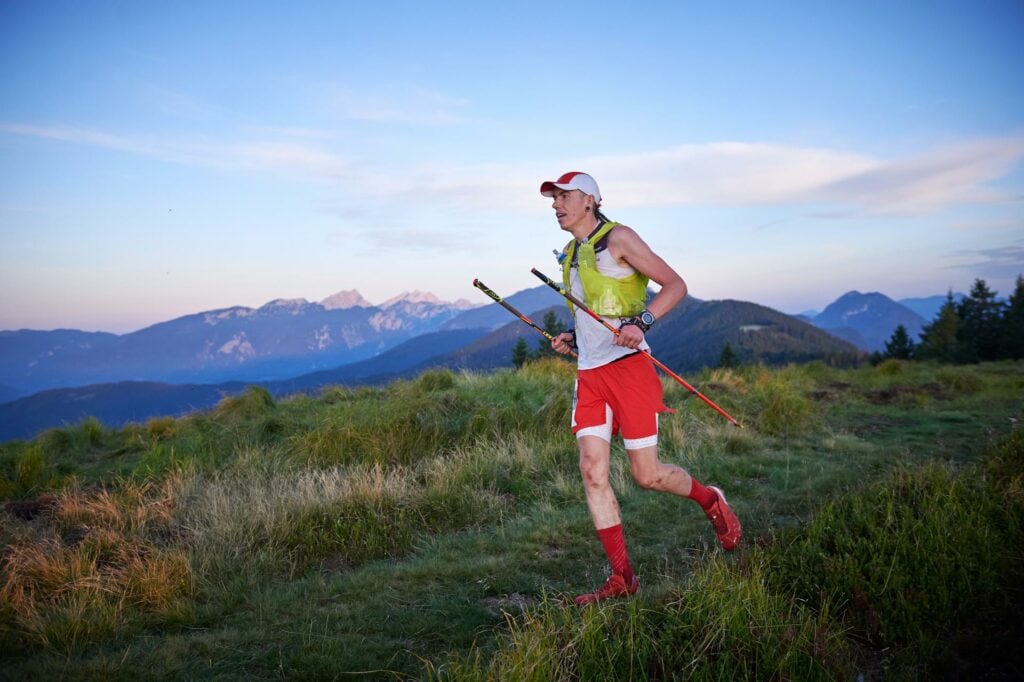 I started with running as a training and alternative activity for MTB, which brought me to back sports after several years break. After my beginnings (doing some urban short distance running in our neighbourhood) I started to run in the forests with a community of local runners from Trnava.
Everybody was talking about Trnavská stovka (popular long distance march in Small Carpathians). I wanted to run one hundred km too, that was in 2015. But after 50 km I had to start walking. I did it in 15 hours, but whole week after I was completely destroyed. That was the impulse for doing the training more seriously and with more intensity. But still it is running for fun, because I like it and together with MTB and yoga it is the activity I spend most time on.
Running changed my life, my lifestyle. When I started to run longer distances in the nature, I changed my mind, changed everything. New people came into my life.
My first real trail race came in 2016, a local run in Small Carpathians close to Bratislava. I finished in top 10 and had lot of fun there. Right after this I started to find out, what other races are available – I didn't know anything about.
When I returned to Trnavská stovka, everything was different – I did complete the course in 10:20. After one week I met my friend, who has invited me for a ultra race in Slovenia. But that was much harder one, with 7000 m ascent. I ran together with Martin Halász, full throttle. That was an amazing experience and total punk… I pushed to my limit, finally it was 3rd place there. Strong motivation for me.
But the main motivation for me is, that I am exploring the landscape, mountains. It is always like a journey for me, with meeting people and talking to them. Ultra races are all around the world, so I can visit different places. Thanks to ultra running I can see much more beautiful places in a little time.
Last year I saw the UTMR race video, also I got some information during a trail running camp from a friend, who was interested in it. Those mountains and the possibility to run there, it was so attractive. I like challenges and I would like to run at least one 100-mile mountain race during the year. UTMR is my choice – it will be a great adventure for me. And it is a strong motivation to get prepared for the race, which will be the highlight of my 2020 running season.
Marián Priadka bio
Marián Priadka is a 34 year-old ultra trail runner from Slovakia, living close to Trnava. He joined the running community only 5-6 years ago, but in the last 2 years he joined the ranks of the most known and successful ultra runners in the country. He set course records in several home 100 km races like Východniarska stovka, Javornícka stovka or Nízkotatranská stíhačka. As a member of the SLOVAK ULTRA TRAIL TEAM he successfully completed ultra races in several countries with top results (Échappée Belle, Ultra Sierra Nevada, K24, La Corsa della Bora, Transylvania 100).