Brennan is a trail and fell runner based in Keswick in the Lake District of the UK. He lives with his wife Kat and step daughter in the shadow of his local fell (small English mountain), Latrigg. He is currently studying Sports Science at Manchester Metropolitan University, and with his wife has a coaching business High Peak Running. He tells us, "I love training and racing in the mountains across a wide variety of terrains but especially enjoy the long climbs and fast technical descents. I am a racer at heart, having come from a professional cycling background, I'm always drawn to the hardest and most challenging races."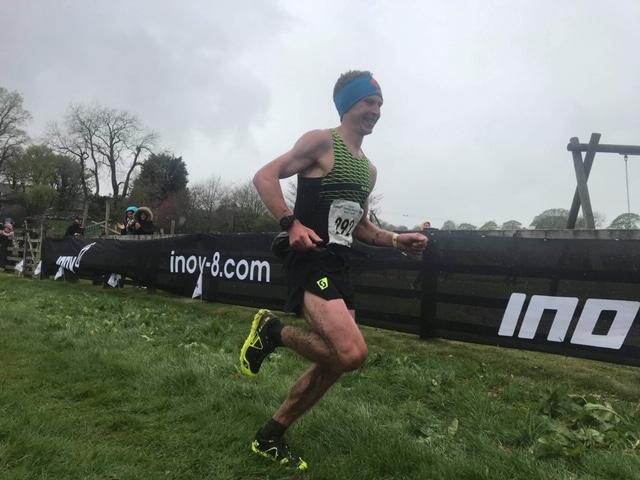 Q. Did someone recommend the race to you? If so, what did they say about it that made you look more into UTMR and what it was? The UTMR is a race I have had my eye on for a long time and after some trips to the alps in previous years I had been looking to compete here. The stunning trails and challenging altitude gain and loss drew my attention to the UTMR.
Q. What aspect of the race (or parts of the course) are you looking forward to? I'm really looking forward to the three passes during the race, taking in the Passo Salati, Passo Turlo and the Passo Monte Moro as I enjoy the challenge of uphill running at altitude and the rewarding descents that follow. I also am a racer at heart and love the competition with the other runners in the race.
Q. Will you be training this year with UTMR specifically in mind or just keeping in form through racing? I have a summer of racing planned in Europe with the Trail des Hautes Fortes and Matterhorn Ultracs proceeding the UTMR, I will also be spending the based in Chamonix to prepare at altitude for these races. I will also be racing in the UK from May with a mixture of Sky races and Golden Trail national series events.
Q. Does Pizza work for you at checkpoints? What do you rely on to keep you going? For ultra races I eat little and often using a mixture of mountain fuel ultra gels, extreme fuel and supplement with small bitesize sandwiches and salted potatoes to keep my energy levels topped up through the race.
Q. Do you have any secret tips to share with other runners that you've learned over the years, which increase your chance of finishing? To increase your chances of finishing your preparations should begin long before the start of the race, training should be progressive, focused and specific to the race you are aiming for. Make sure you test your nutritional strategies and equipment before race day. Pacing is also really important for ultra races as its easy to get caught up in the excitement and atmosphere and set off too fast. Above all, enjoy the process in preparation, pushing your body to achieve amazing endurance endeavours and soak in the atmosphere. I always believe it is important to have emotional investment or attachment to the race you want to finish as it means your motivation and will power will be stronger and allow you to dig deeper than you had ever through.
Thank you Brennan, we wish you a good motivation in September!